The Vessel (above image) in Hudson Yards, New York comprises of 154 flights of stairs, almost 2500 steps and 80 landings. This vertical climb offers remarkable views of the city, the river and beyond.
This elaborate honeycomb like structure was designed by British designer Thomas Heatherwick, who chose to use our TM7 fire safe rubber flooring for the elevator to ensure the safety specifications are to the highest level.
Applications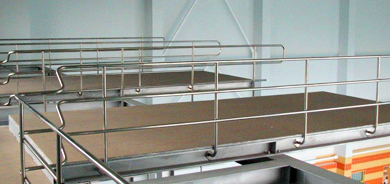 Pools & Dive Boards
Treadmaster AF/DB has been specially developed for diving board applications, both springboard and firmboard.
More Details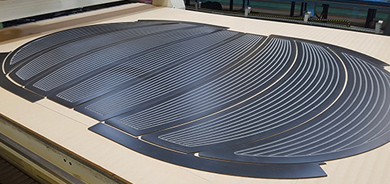 Other
Tiflex, as a specialist in rubber construction can make, mould and cut many bespoke rubber products. Covering a wide variety of installations for both interior and exterior applications whilst offering qualities such as anti-vibration, high fire saftey and extreme wear resistance.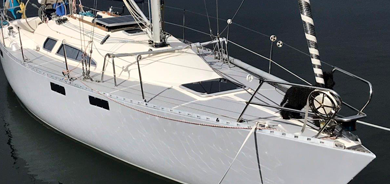 Marine
Treadmaster Marine has been the benchmark for anti-slip deck coverings for over forty years. Manufactured in the UK, Treadmaster provides products designed to be aesthetically pleasing on any vessel whilst setting the standard for anti-slip material.
Visit Marine Website
Project - Studio City, Macau, China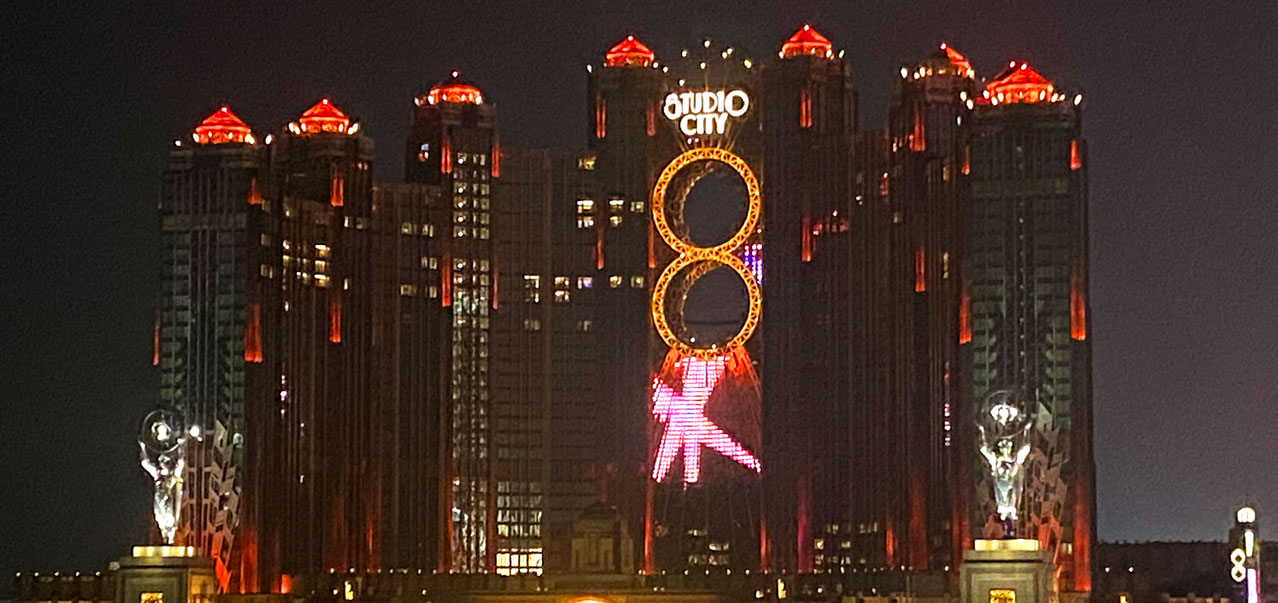 Our highest-grade fire safe rubber flooring, TM7 was used for the first ever figure of 8 Ferris wheel, built into the side of a tall building inspired by Gotham City! As you imaging the safety requirements of such an environment are very high and Tiflex was able to help design and manufacture a bespoke product that not only complies with the stringent specification but also provides a unique and long lasting finish.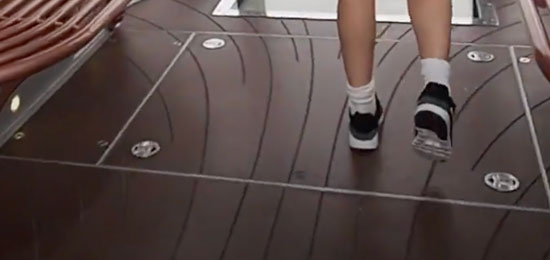 Play the video to see a brief glimpse of our flooring on the Studio City project.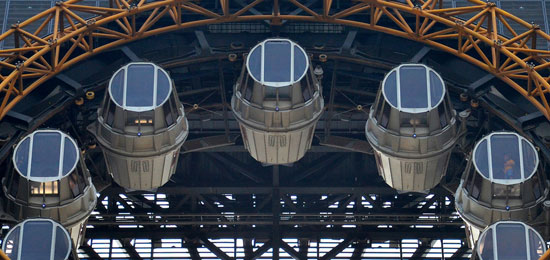 Ferris wheel cars fitted with our bespoke flooring sections.